Latin American and Latino Studies is an interdisciplinary unit devoted to research, teaching, and community engagement on a variety of areas of study relating to Latinx and Latin American peoples.
LALS Keywords
Transnationalism ÷ Migration ÷ Asylum ÷ Deportation ÷ Remittances
Chicana/Latina Feminist Thought ÷ Latina Popular Feminism(s) ÷ Latinx Soundscapes ÷ Intersectionality ÷ Precarity
Gender  ÷ Women of Color Feminisms ÷ Latinx Youth Studies ÷ Education
Violence ÷ Displacement ÷ Criminal Governance
Poetry ÷ Poetic Writing ÷ Creative Human Expression
Latinx Health ÷ Sexuality ÷ Gender Equality
Political thought ÷ Diaspora ÷ Youth Political Engagement ÷ Democratization
Critical Thought ÷ Democracy ÷ The State ÷ Rhetorical Practices ÷ Indigeneity ÷ Environment ÷ Disaster Theory
Colonialism/Postcolonialism ÷ Native Methods ÷ Aztec Culture ÷ Nahuatl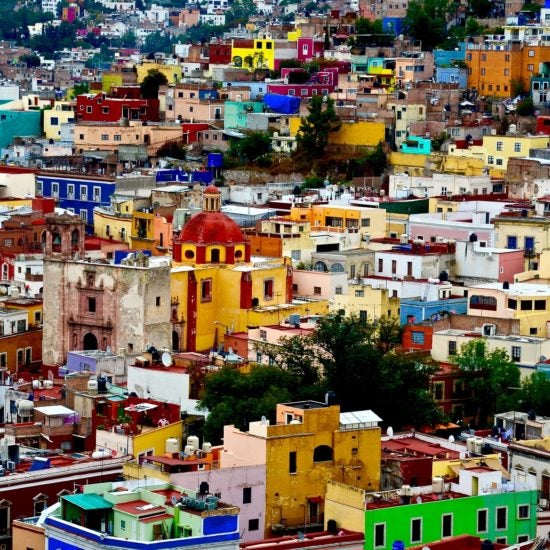 LALS 101 Introduction to Latin American Studies*
Do you know how notions of clientelism, corporatism, and caudillismo can explain key features of Latin American society?
Can you explain how the cultural constructions of race, class, gender, and ethnicity enable systemic oppression in Latin America?
MW 10:00-10:50 AM
CRN 39174
* Offered fall and spring semesters
Register now!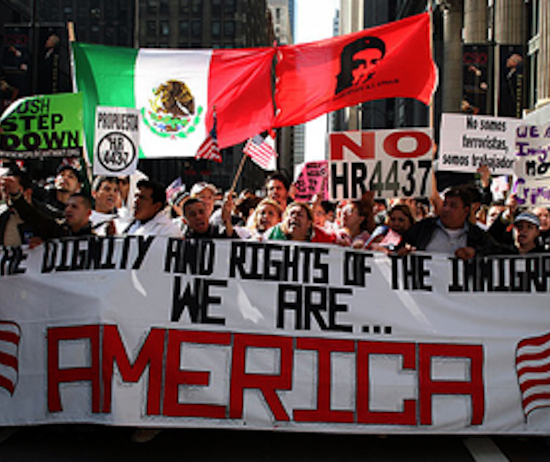 LALS 102 Introduction to Latino Studies*
What can you say about the impact that the growth of the Latinx population has on the economy, politics and culture(s) within the US?
Can you explain what is the idea of "Latinidad" and how it has evolved in different historical contexts?
MW 11:00-11:50 AM
CRN 33239
* Offered fall and spring semesters
Register now!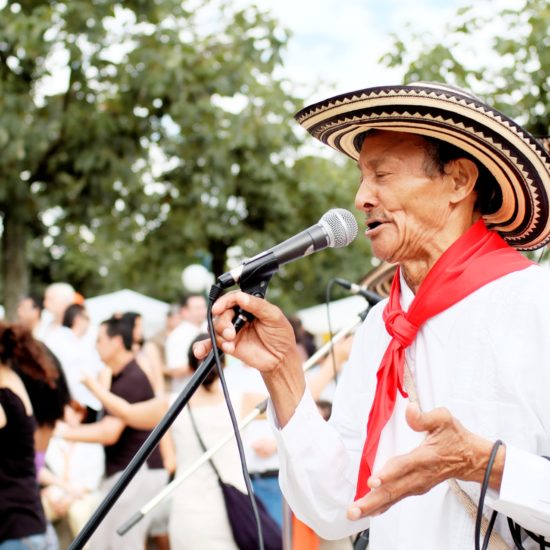 LALS 103 Intro to Latino Urban Studies*
What do you know about the urban Latino immigrant experiences in the United States?
What can you say about the way in which migrant civic organizations and institutions address issues of civic engagement or social inequality among immigrant communities?
MW 1:00-1:50 PM
CRN 34441
* Offered in the fall only
Register now!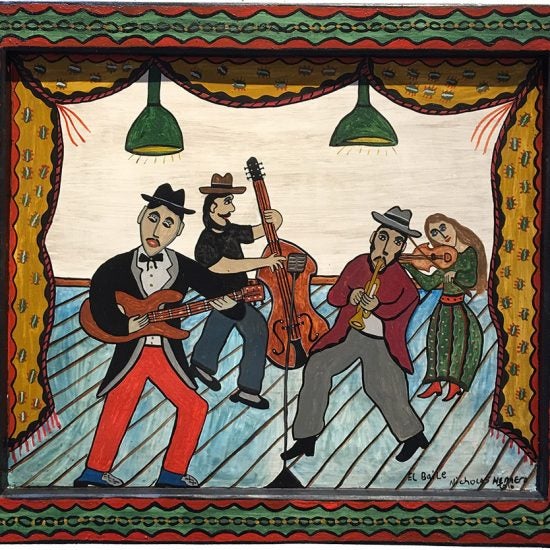 LALS 109 Introduction to Latino Cultures
What are you able to tell about the expressive practices and cultural productions of Latinos in the United States?
Do you understand the role of narrative in Latinx cultural identity, the Latinx culture of everyday life, or Latinx handmade commercial and street graphics?
Can you explain the importance of corridos/ballads, proverbs, tales in our culture? What can you say about Latinos in cinema and theater, Latinx amateur sport history and fandom, or Latinx podcasts?
MW 12:00-12:50 PM
CRN 34442
Register now!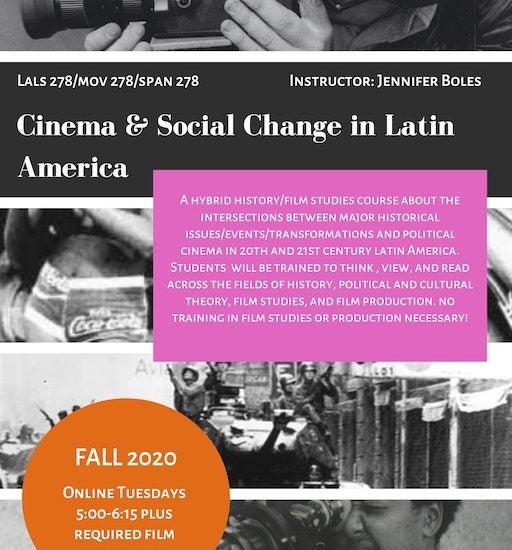 LALS 278 Cinema and Social Change in Latin America
A hybrid history/film studies course about the intersections between major historical issues/events/transformations and political cinema in 20th and 21st century Latin America. Students will be trained to think, view, and read across the fields of history, political and cultural theory, film studies, and film production. No training in film studies or production necessary!
Tues 5:00-6:15 online
Plus required film screens
Jennifer Boles | CRN 220208
Register now!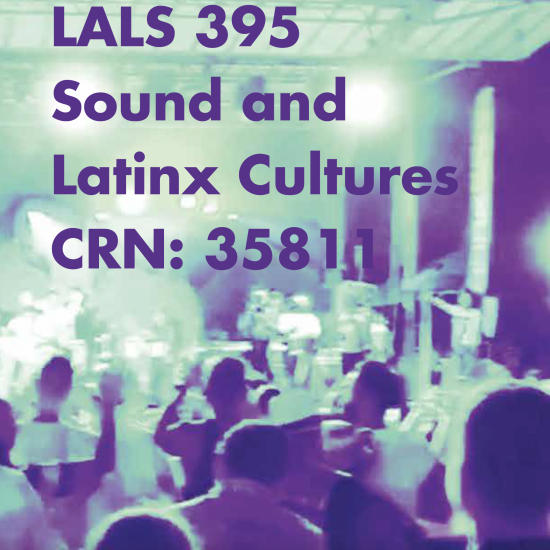 LALS 395 Seminar in Latino Studies
Sound serves as the entry point to (re)interpret Latinx experiences as perceived thru soundscapes, media, and literature. This course introduces key concepts from the interdisciplinary field of sounds studies as a means to explores how the meaning of noise, silence, loudness, voice, privacy, intimacy, and accent (among others) are concepts which are socially and ideologically constructed and negotiated in Latinx communities. Attending to both live and mediated Latinx sound(s), this course tunes-in to the intersectional politics of race, class, gender, and sexuality as experienced by Latinx bodies and communities in the 20th, 21st century and in the current Covid19 post-reality. This course offers a writing and research focus supported by writing workshops. Students will participate in one collaborative project, learn ethnographic research methods, and pursue an original research question.
Wed 3-5 PM | CRN: 35811 | Prof. Díaz Martín
Register now!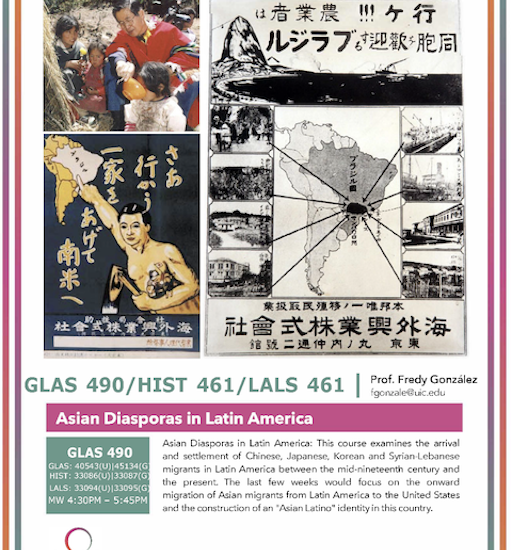 GLAS 490/LALS 461/HIST 461 Asian Diasporas in Latin America
This course examines the arrival and settlement of Chinese, Japanese, Korean and Syrian-Lebanese migrants in Latin America between the mid-nineteenth century and the present.
Prof. Freddy González
Register now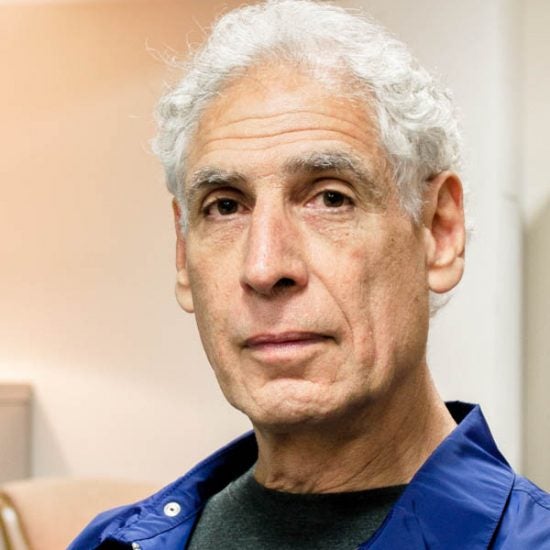 LALS 491 Disasters, Catastrophes, Plagues
Disasters, Catastrophes, Plagues—An Inquiry into Corona Virus 19 and Related Matters
Given that today's pandemic will probably continue to control us as we enter the fall semester, this course will be a very hands-on inquiry into our current condition.  At the same time we will try to arrive at some overarching theory about the power of disasters, catastrophes, and plagues to alter social and economic life.  At the beginning of the course we will divide students into small working groups focused on different dimensions of COVID-19.  Working groups will be determined by the interests of the students.
Even as these working groups do their work and share their information with the rest of us, we will be examining historical, philosophical, economic, and literary texts to deepen our analyses of the meanings of catastrophe.  For instance, we will examine other diseases such as Zika and malaria in Latin America, and how they have often functioned in racial and economic terms.  The function of disease at the moment of colonizing the Americas was simply another instance of this. Other texts will include Barbara Tuchman's classic work A Distant Mirror; the economist Walter Scheidel's amazing text The Great Leveler: Violence and the History of Inequality from the Stone Age to the Twenty-First Century; and Albert Camus' classic meditation on existentialist philosophy The Plague.
In sum, the course will be a transnational examination of both Latinx populations in the United States as well as Latin American peoples.  We will frame these real world, contemporary concerns in the larger context of history, economics, and philosophy (and possibly other disciplines).  Our goal will be to understand not only COVID-19 but the "nature" of catastrophe itself.
Professor Ralph Cintrón | rcintron@uic.edu | Wednesday 6:30 – 9:00 PM
CRNs: 32584 undergrad & 32585 grad
Register now!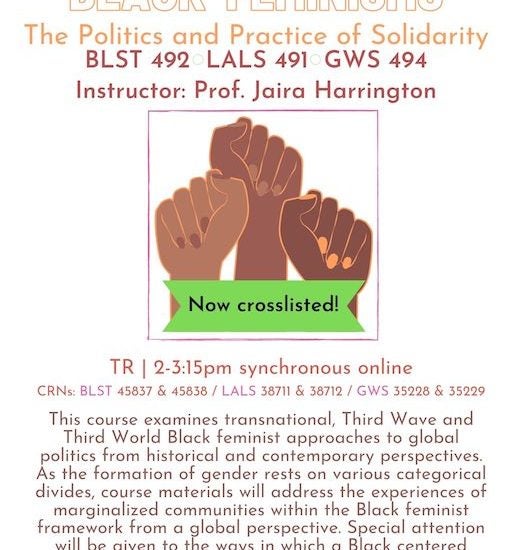 LALS 491 Global Black Feminisms
This course examines transnational, Third Wave and Third World Black feminist approaches to global politics from historical and contemporary perspectives.
Professor Jaira Harrington
Register now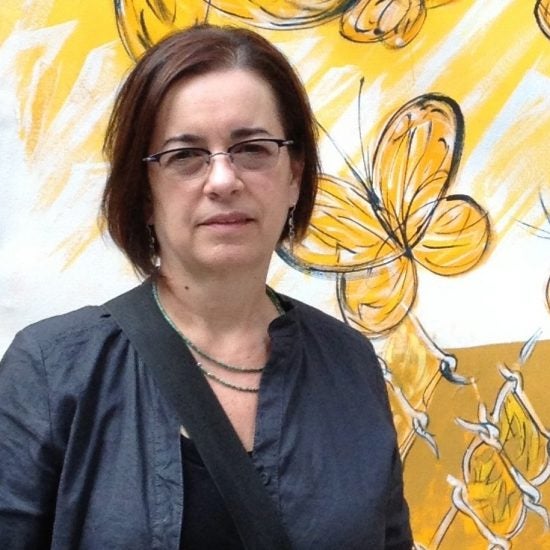 LALS 495 Environmental & Climate Justice
From Puerto Rico, the U.S./Mexico border and other localities to Chicago neighborhoods
This course examines the environmental justice movement and its connection to climate change. It scrutinizes larger systems of power and privilege that produce unjust environmental and climate conditions putting communities of color, immigrants, and low-income earners at greater risk. This course will use transnational case studies from Chicago's Latinx community, Puerto Rico, the U.S./Mexico border and other localities to examine the intersection of environmental hazards and climate change with migration, displacement, surveillance, identity, and the pandemic COVID-19. This is a highly collaborative course that requires full participation in the reading discussions and student interdependence to work in small groups. Students will be mapping tangible and intangible assets such as museums, local organizations, and community cultural values to design a local Green New Deal "to address the interwoven crises of climate catastrophe, economic inequality, and racism at the scale that science and justice demand." Sunrise Movement.
Wednesdays, 3 – 5:30pm
Class meets in the Latino Cultural Center, LC B2
Dr. Rosa Cabrera
cabrerar@uic.edu
This class is cross-listed (select one CRN as appropriate):
LALS 495 | CRN: 36513 / 3 undergraduate hours or 36514 / 4 graduate hours
ANTH 494 | CRN: 40330 / 3 undergraduate hours or 40331 / 4 graduate hours
MUSE 400 | CRN: 45352 / 3 undergraduate hours or 45353 / 4 graduate hours
Register now!
Centers for Cultural Understanding and Social Change: Celebrating Diversity at UIC
LALS Alumni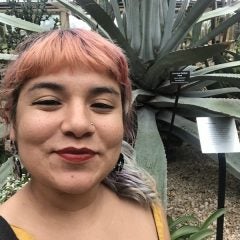 Eliana Buenrrostro, Class of 2020

Accepted in the Ph.D. in Ethnic Studies, University of California, Riverside

Degree: M.A. in LALS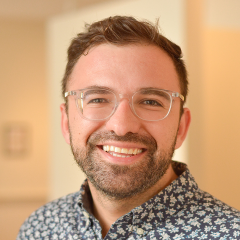 Jorge Mena, Class of 2016

Assistant Director at La Casa Cultural Latina, University of Illinois at Urbana-Champaign

Degree: M.A. in LALS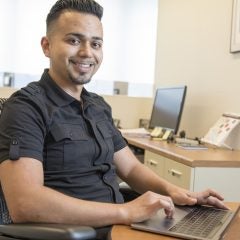 Mario Lucero, Class of 2013

Associate Director at UIC Rafael Cintron Ortiz Latino Cultural Center

Previously: Diversity and Inclusion Specialist at Fermilab

Degree: M.A. in LALS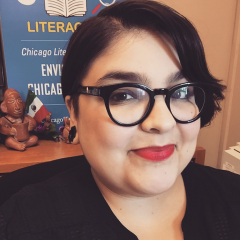 Liliana Macías, Class of 2019

Chicago Learning Collaborative Manager at the Chicago History Museum

Degree: M.A. in LALS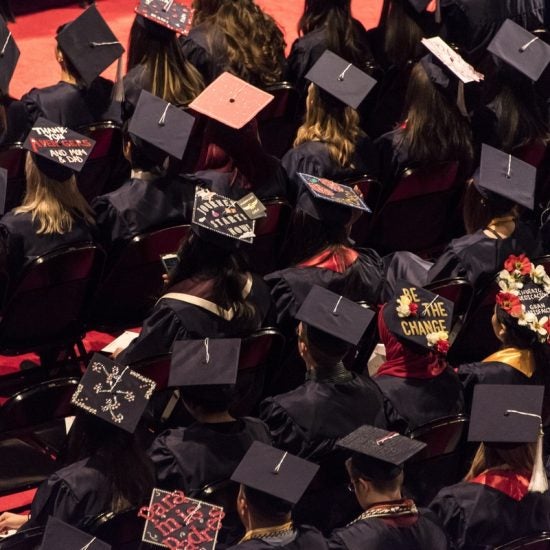 Support LALS students
Help them get to Graduation!
Donate to the LALS Student Scholarship Fund!
Donate