Latin American and Latino Studies is an interdisciplinary unit devoted to research, teaching, and community engagement on a variety of areas of study relating to Latinx and Latin American peoples.
LALS Keywords
Transnationalism ÷ Migration ÷ Asylum ÷ Deportation ÷ Remittances
Chicana/Latina Feminist Thought ÷ Latina Popular Feminism(s) ÷ Latinx Soundscapes ÷ Intersectionality ÷ Precarity
Gender  ÷ Women of Color Feminisms ÷ Latinx Youth Studies ÷ Education
Violence ÷ Displacement ÷ Criminal Governance
Poetry ÷ Poetic Writing ÷ Creative Human Expression
Latinx Health ÷ Sexuality ÷ Gender Equality
Political thought ÷ Diaspora ÷ Youth Political Engagement ÷ Democratization
Critical Thought ÷ Democracy ÷ The State ÷ Rhetorical Practices ÷ Indigeneity ÷ Environment ÷ Disaster Theory
Colonialism/Postcolonialism ÷ Native Methods ÷ Aztec Culture ÷ Nahuatl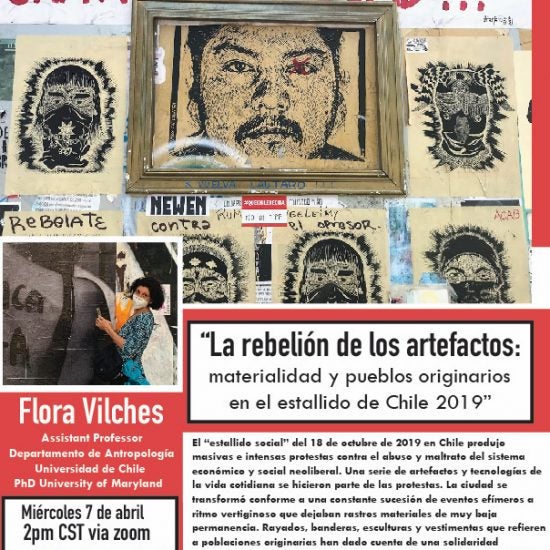 Upcoming talk
Charla Virtual en Español/Preguntas en Inglés: Miércoles 7 de abril, 2021 /  2pm Central Time
"La rebelión de los artefactos: materialidad y pueblos originarios en el estallido de Chile 2019," accessible via zoom (register below)
Flora Vilches, Assistant Professor, Departamento de Antropología, Universidad de Chile
El "estallido social" del 18 de octubre de 2019 en Chile produjo masivas e intensas protestas contra el abuso y maltrato del sistema económico y social neoliberal. Una serie de artefactos y tecnologías de la vida cotidiana se hicieronn parte de las protestas. La ciudad se transformó conforme a una constante sucesión de eventos efímeros a ritmo vertiginoso que dejaban rastros materiales de muy baja permanencia. Rayados, banderas, esculturas y vestimentas que refieren a poblaciones originarias han dado cuenta de una solidaridad transversal por parte de manifestantes para denunciar la profundidad temporal del trato abusivo que históricamente han recibido los pueblos indígenas que se extiende hasta el día de hoy.
"The artifact insurrection: Materiality and the First Peoples in the Chilean Uprising of 2019"
The Chilean social uprising of October 2019 led to intense, massive protests against the abuses people experienced under the neoliberal system. A number of everyday artifacts and technologies became part of the protests. Santiago was transformed constantly at a vertiginous rate by ephemeral events that left low-permanence material traces. Graffiti, flags, sculptures, and clothing alluding to pre-Hispanic populations bear witness of a transversal solidarity used to denounce the temporal depth of abuses against indigenous peoples that still continues to exist.
Register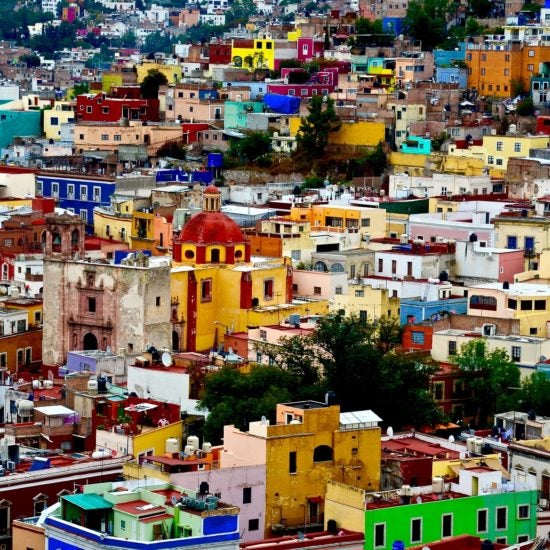 LALS 101 Introduction to Latin American Studies*
Do you know how notions of clientelism, corporatism, and caudillismo can explain key features of Latin American society?
Can you explain how the cultural constructions of race, class, gender, and ethnicity enable systemic oppression in Latin America?
MW 10:00-10:50 AM Spring 2021
CRN 32897
* Offered fall and spring semesters
Register now!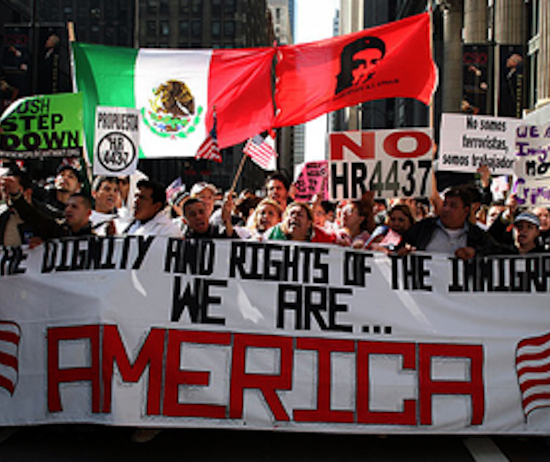 LALS 102 Introduction to Latino Studies*
What can you say about the impact that the growth of the Latinx population has on the economy, politics and culture(s) within the US?
Can you explain what is the idea of "Latinidad" and how it has evolved in different historical contexts?
MW 2:00-2:50 PM Spring 2021
CRN 33239
* Offered fall and spring semesters
Register now!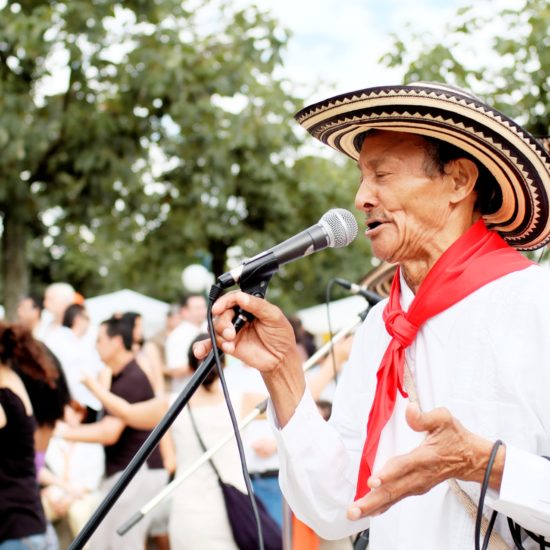 LALS 103 Intro to Latino Urban Studies*
What do you know about the urban Latino immigrant experiences in the United States?
What can you say about the way in which migrant civic organizations and institutions address issues of civic engagement or social inequality among immigrant communities?
CRN 34441
* Offered in the fall only
Register now!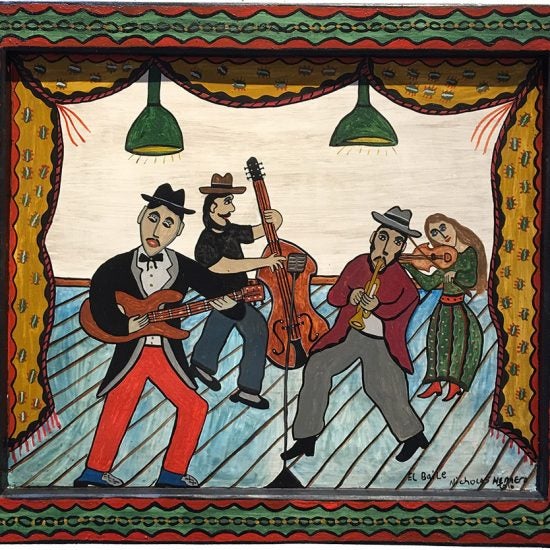 LALS 109 Introduction to Latino Cultures
What are you able to tell about the expressive practices and cultural productions of Latinos in the United States?
Do you understand the role of narrative in Latinx cultural identity, the Latinx culture of everyday life, or Latinx handmade commercial and street graphics?
Can you explain the importance of corridos/ballads, proverbs, tales in our culture? What can you say about Latinos in cinema and theater, Latinx amateur sport history and fandom, or Latinx podcasts?
MW 11:00-11:50 AM Spring 2021
CRN 24630
Register now!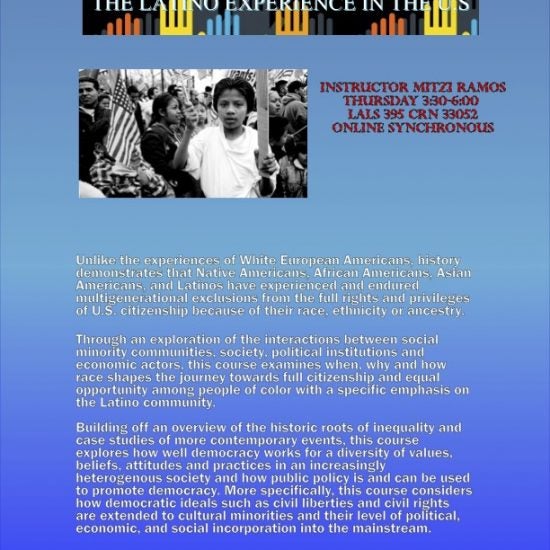 LALS 395 Multiculturalism & Democracy: The Latino Experience
Can you break down the ways that Race and Ethnicity are marshaled to include or exclude people from exercising full citizenship in the US?
Can you participate in reasoned discussion about how a diversity of values and heterogeneous society like the United States can enhance the democratic experience?
Take this class to learn about these and other topics and debates pertaining to the Latino experience in the United States.
CRN 33052
Thursday 3:30 – 6:00 PM Spring 2021
Instructor: Mitzi Ramos (mramos8@uic.edu)
Register Now!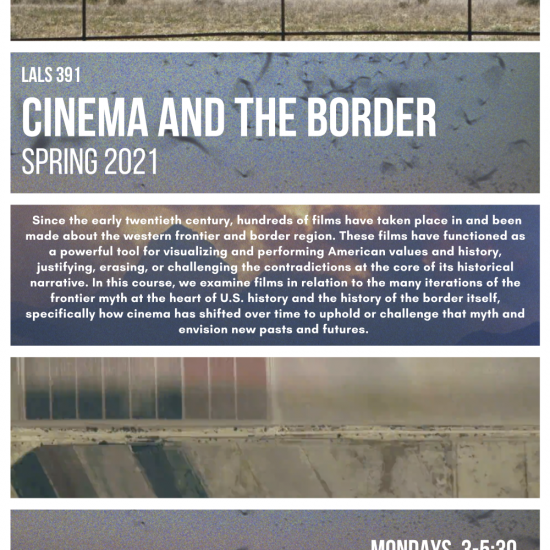 LALS 391 Seminar: Cinema and the Border
How does film help to create and perpetuate myths about our national character?
What role do these myths play in guiding our national politics and culture?
Take this class to learn about these and other topics and debates pertaining to the Latino experience in the United States.
CRN 43241
Mondays 3:00 – 5:30 PM Spring 2021
Instructor: Jennifer Boles (jlboles@uic.edu)
Register Now!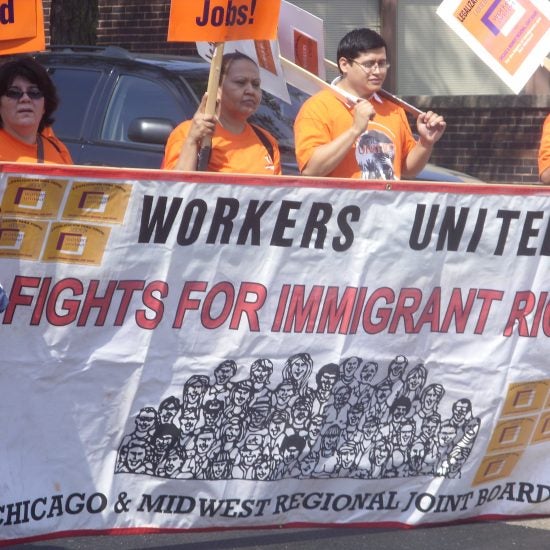 LALS 495 Latino/a Worker Rights in Transnational Perspective
Have you ever considered the interconnections between Living Wage Campaigns and #Fight for $15 Campaigns?
Do you know what wage theft is?
Can you identify best practices for migrant labor organizing?
T-R 11 AM-12:15 PM Spring 2021
Professor Xóchitl Bada (xbada@uic.edu)
Register now!
Centers for Cultural Understanding and Social Change: Celebrating Diversity at UIC
LALS Alumni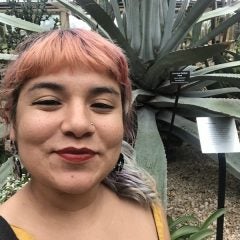 Eliana Buenrrostro, Class of 2020

Accepted in the Ph.D. in Ethnic Studies, University of California, Riverside

Degree: M.A. in LALS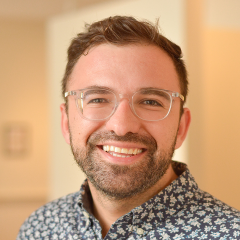 Jorge Mena, Class of 2016

Assistant Director at La Casa Cultural Latina, University of Illinois at Urbana-Champaign

Degree: M.A. in LALS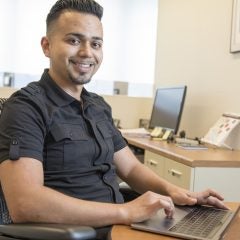 Mario Lucero, Class of 2013

Associate Director at UIC Rafael Cintron Ortiz Latino Cultural Center

Previously: Diversity and Inclusion Specialist at Fermilab

Degree: M.A. in LALS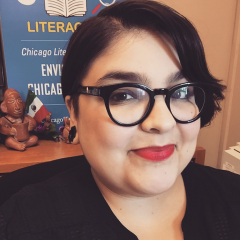 Liliana Macías, Class of 2019

Chicago Learning Collaborative Manager at the Chicago History Museum

Degree: M.A. in LALS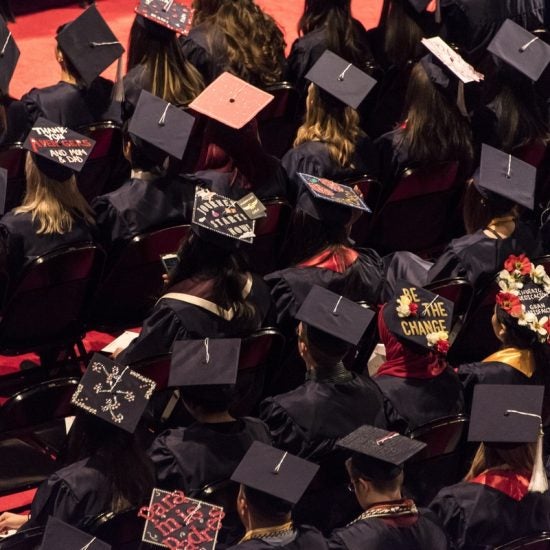 Support LALS students
Help them get to Graduation!
Donate to the LALS Student Scholarship Fund!
Donate