Featured courses – Fall 2020
LALS 395: SOUND AND LATINX CULTURES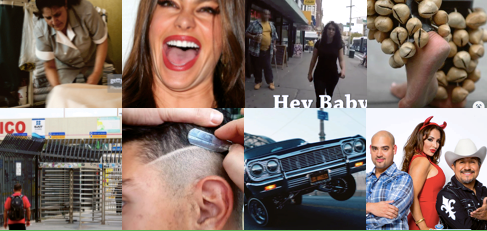 Sound serves as the entry point to (re)interpret Latinx experiences as perceived thru soundscapes, media, and literature. This course introduces key concepts from the interdisciplinary field of sounds studies as a means to explores how the meaning of noise, silence, loudness, voice, privacy, intimacy, and accent (among others) are concepts which are socially and ideologically constructed and negotiated in Latinx communities. Attending to both live and mediated Latinx sound(s), this course tunes-in to the intersectional politics of race, class, gender, and sexuality as experienced by Latinx bodies and communities in the 20th, 21st century and in the current Covid19 post-reality. This course offers a writing and research focus supported by writing workshops. Students will participate in one collaborative project, learn ethnographic research methods, and pursue an original research question.
Wed 3-5 PM | CRN: 35811 | Prof. Díaz Martín
Questions? I am all ears: edmarti@uic.edu
Environmental & Climate Justice
From Puerto Rico, the U.S./Mexico border and other localities to Chicago neighborhoods
Wednesdays, 3 – 5:30pm
Class meets in the Latino Cultural Center, LC B2
Dr. Rosa Cabrera
cabrerar@uic.edu
This course examines the environmental justice movement and its connection to climate change. It scrutinizes larger systems of power and privilege that produce unjust environmental and climate conditions putting communities of color, immigrants, and low-income earners at greater risk. This course will use transnational case studies from Chicago's Latinx community, Puerto Rico, the U.S./Mexico border and other localities to examine the intersection of environmental hazards and climate change with migration, displacement, surveillance, identity, and the pandemic COVID-19. This is a highly collaborative course that requires full participation in the reading discussions and student interdependence to work in small groups. Students will be mapping tangible and intangible assets such as museums, local organizations, and community cultural values to design a local Green New Deal "to address the interwoven crises of climate catastrophe, economic inequality, and racism at the scale that science and justice demand." Sunrise Movement.
This class is cross-listed (select one CRN as appropriate):
LALS 495 | CRN: 36513 / 3 undergraduate hours or 36514 / 4 graduate hours
ANTH 494 | CRN: 40330 / 3 undergraduate hours or 40331 / 4 graduate hours
MUSE 400 | CRN: 45352 / 3 undergraduate hours or 45353 / 4 graduate hours