Oct
26
2020
The Latinx Vote & The 2020 Election
October 26, 2020
12:00 PM - 1:30 PM
Address
http://bit.ly/2020latinx, Chicago, IL 60612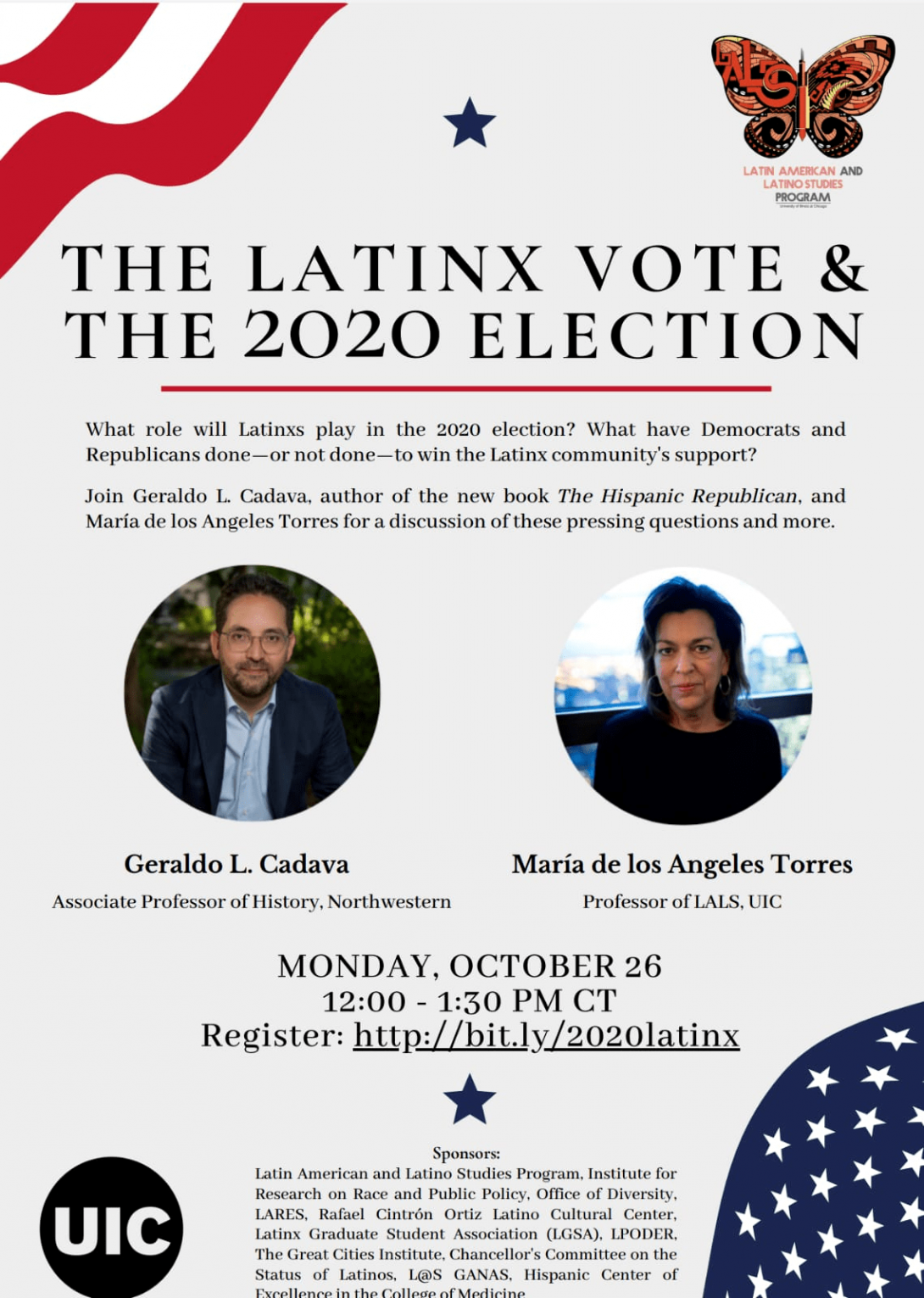 Join us on Monday, October 26, 12:00-1:30 pm CT for a conversation about the Latinx vote and the 2020 election.
This event features Dr. Gerardo Cadava, an associate professor of history at  Northwestern University; and Dr. Maria de Los Angeles Torres, a professor at the Latin American and Latino Studies department at The University of Illinois at Chicago.
This a virtual event open to the public at no cost.
To register, please visit:   http://bit.ly/2020latinx
Date updated
Oct 19, 2020