Prior Research Initiatives
Research Initiatives at UIC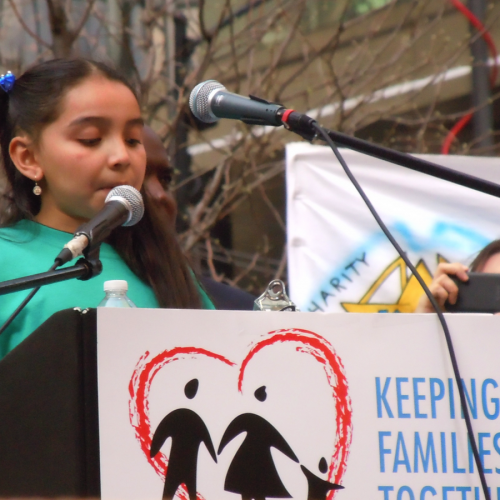 Civic Engagement
Our faculty has been involved in several collaborative research projects aimed at understanding Latino civic engagement. One was funded by the National Science Foundation included political scientists, geographers and anthropologists.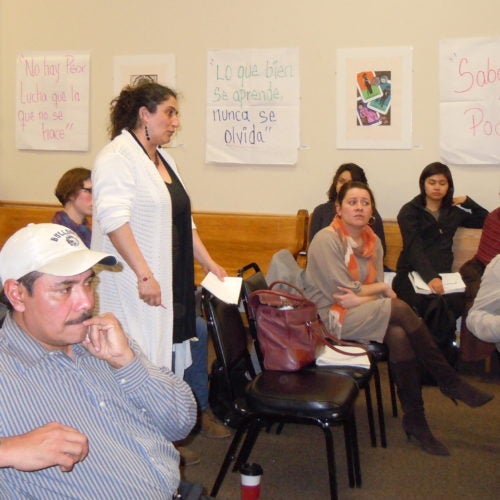 Oral History
Directed by former LALS affiliates, María Eugenia de la Torre, lecturer, and Javier Villa-Flores, Professor, this project worked to document a history of Mexican activism in Pilsen.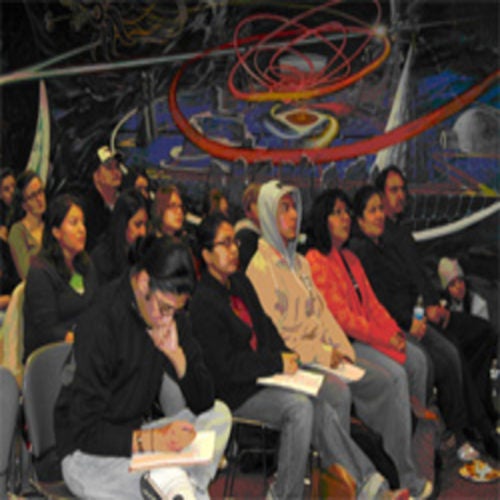 Engaged Youths In the Americas
This research project was a collaborative effort among faculty at CIESPI at the Pointifica Universidad Catolica in Rio Janeiro, the Universidad Autonoma Metropolitana in Mexico City and UIC.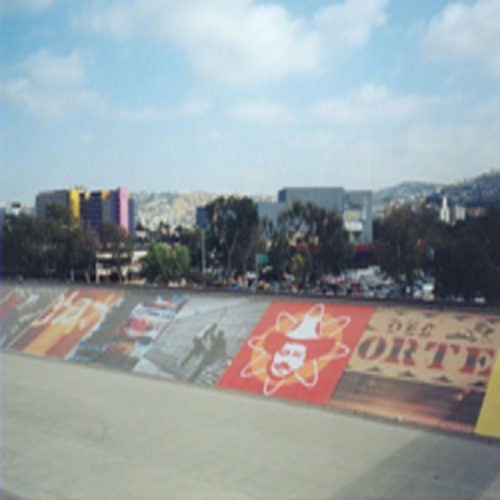 Border Music
This interdisciplinary, inter-institutional project, coordinated by former LALS Professor Alejandro L. Madrid, brought together scholars from diverse fields to explore experiences of the people who live at the U.S.-Mexico border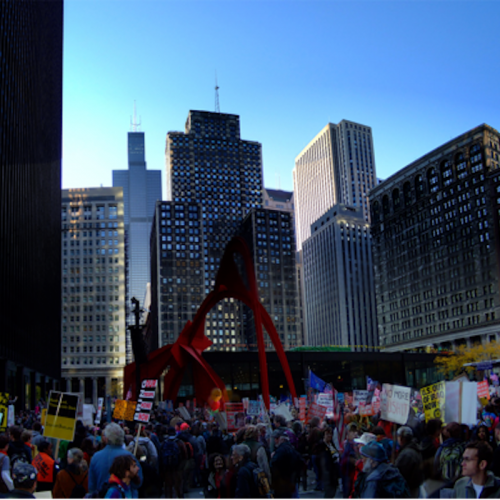 Immigrant Mobilization Project
In 2006 an interdisciplinary group of UIC faculty and graduate students convened by Amalia Pallares and former LALS faculty Nilda Flores-Gonzalez created the Immigrant Mobilization Project (IMP) at UIC