Staff Highlight: Ivan Raya
Ivan Raya was born and raised on the far southeast side of Chicago and is the son of Mexican immigrants. He is a first-generation college student graduating from UIC with a Bachelor of Science in Integrated Health Studies and double major in Psychology in 2020. He then sought to continue his education by pursuing a master's degree. In 2022, he graduated from UIC with a Master of Education in Urban Higher Education. Graduating with a masters has been an accomplishment of a lifetime that his family values dearly. All of this because he is the first in his family to graduate from high school, earn a bachelor's and now a master's degree. And now, he is striving to obtain a doctoral degree in higher education administration. During his free time, he enjoys reading, biking, and cooking. He loves to meal prep for the week with new recipes while keeping his Mexican cuisine in mind.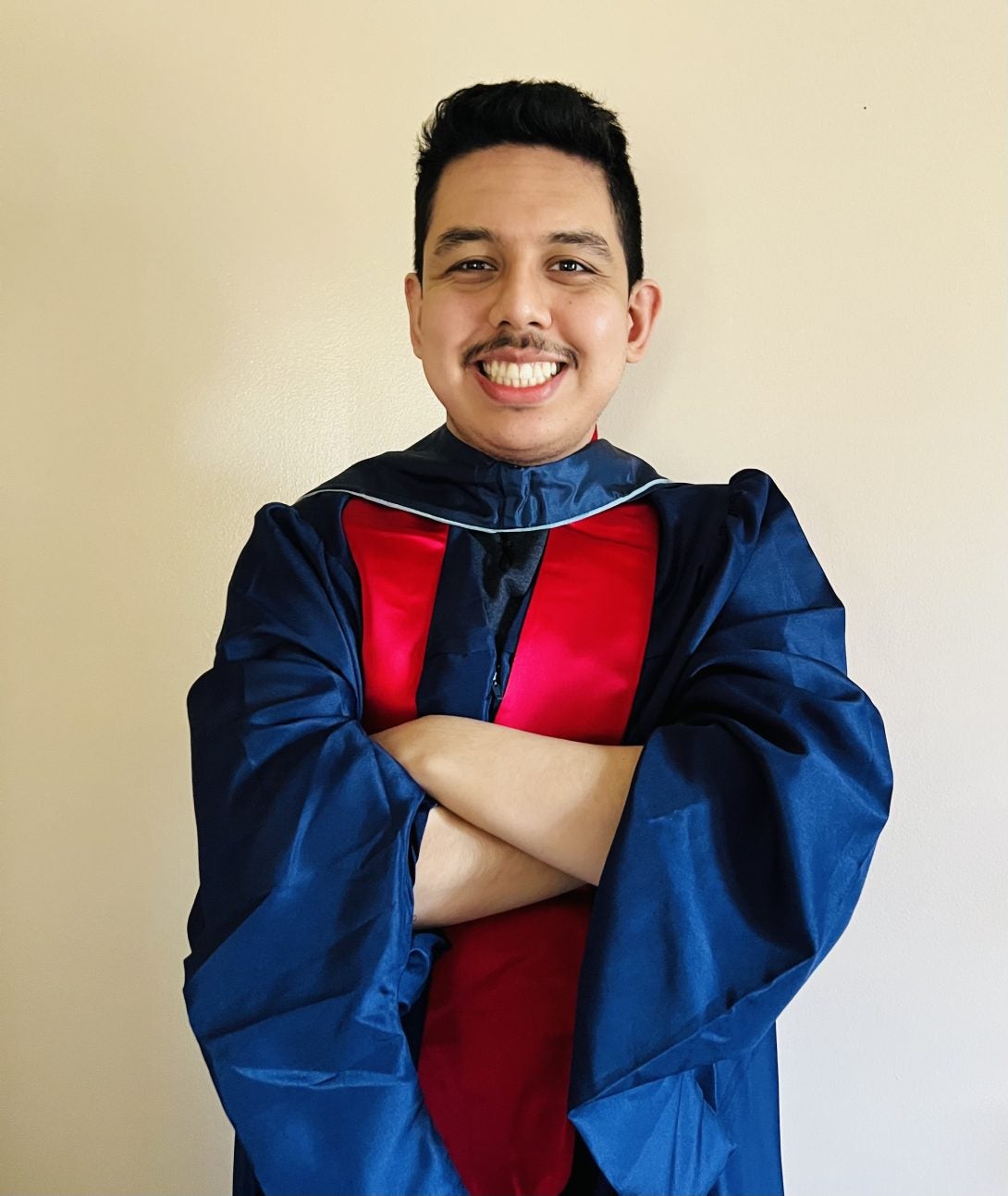 1. Tell us about yourself.
My name is Ivan Raya. I was born and raised in Chicago and have been a life long southside resident. I am a first-generation high school student and college student. Both of my parents were born and raised in Guanajuato, Mexico. I love to meal prep and cook in general. Honestly, I am always cooking something up, I love to make my own bread, meals from scratch and recently I have been learning how to make Mexican sweet bread like conchas, cuernitos, etc.
2. What is your educational background?
I was a Chicago Public School student for all my elementary and high school career. I was the first to graduate high school and to attend and graduate from college in my family. I then came to UIC and got my Bachelor of Science in Integrated Health and a double major in Psychology. Afterwards I stayed at UIC and received my Master of Education this past Spring in Urban Higher Education. Currently I am applying for a doctorate program here at UIC again for a Doctor of Education in Policy Studies.
3. What do you do as the Business/Administrative Associate in the LALS Program?
I basically do a mix of all things around the office. My main role is to assist the director of the program with financials, issue award letters for both faculty and students, and assisting in various other tasks needed by the faculty and by our director.
4. What do you enjoy about working in LALS? / What is your favorite part about working in the LALS program?
I love the environment. I feel at home. In my other positions there were few people who looked like me. Being a Latino I never had the chance to exchange likings with my peers because they never knew what I was talking about. Here at LALS I can talk about something in Spanish, and we can go hours and hours talking about it. My favorite thing about working here is seeing all the different research the faculty are doing. Being someone who loves academia and learning I find it fascinating on what faculty are researching and hoping to accomplish.
5. What is something you want the program to do in the near future / How do you hope the program will grow in the future?
Being relatively new in the program I am still getting to know what we currently are doing and how we can expand. But from my current perspective of the program, I believe that more events focusing on our program offerings will enhance our image. For example, we did our open house in September. Seeing students congregate, mingle with one another and with faculty is what we need, in my opinion. Getting that student interaction is what builds bonds with students because they will remember you and will come back looking for you. I believe that our growth depends on how we support, educate, and mentor our students. We are already doing these things and I am certain that we will reach the departmentalization status soon from the university.
6. When you're not working in the office, what are you doing? What are your hobbies, interests, etc.?
As I previously mentioned, I love to cook and bake. It is one of my favorite pastimes. I also love to go on bike rides when the weather is nice. I am a major sports fanatic and love to watch football, baseball, hockey, and NASCAR races. I have gone to various NASCAR races, and they are by far one of my favorite things I love to look forward to when summertime comes around. I also love to try new restaurants and coffee shops; I am a huge coffee fan and cannot go with out it. Which may be bad, but hey I love it.
7. Any book/movie/event recommendations you would like to share with students in the LALS program?
Here is the thing, I am not a big reader, book wise that is. I love to read articles and studies. Shocker again, I do not go to the movies all that much, nor like a lot of movies. I am mostly a big Marvel movie fan and Thor: Love and Thunder was one of my recent movies that I watched. But I can give a good restaurant recommendation since I eat out quite a bit. There is a good California themed restaurant called Summer House Santa Monica up on Halsted in Lincoln Park. The food is great and has a very beachy vibe to it.
Modified on October 18, 2022