Undergraduate Studies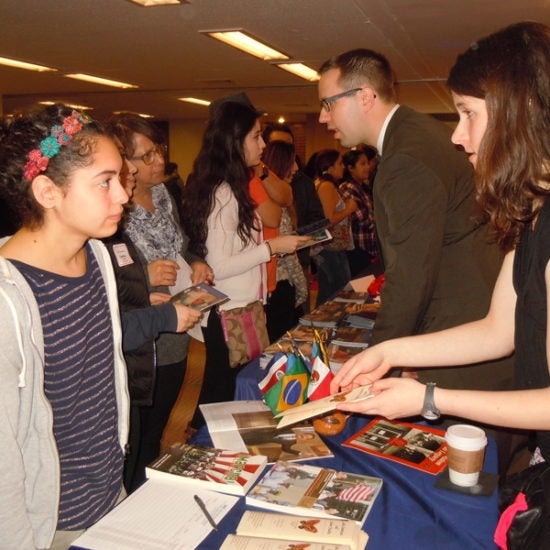 Overview of Major and Minor Studies at LALS
The Latin American and Latino Studies program seeks to provide students with an understanding of the histories, cultures, and contemporary circumstances of Latin American and Latinos in the U.S. using interdisciplinary approaches. Courses for the major and minor cover Mexico, the Caribbean, and political processes among Latino groups in Chicago and throughout the United States.
Comparative and diverse developmental perspectives illuminate linkages among the countries and the people of the Americas. A major or minor in Latin American and Latino Studies can serve as a useful basis for advanced studies, public service, and other professional careers related to Latin America or U.S. Latinos
Apply Now
Requirements For The Major in Latin American & Latino Studies
For the Bachelor of Arts, 33 semester hours, as distributed in the below table. In addition to the specific course work below, the students must fulfill all college requirements to be awarded the Bachelor of Arts Degree.
Required Courses for the Major Program
| Course | Hours |
| --- | --- |
| LALS 101 and 102 | 6 Hours |
| LALS 301 | 3 Hours |
| LALS 491 and 495 | 6 hours |
| Three 200-level courses | 9 Hours |
| One additional course at the 100 or 200 level | 3 Hours |
| Two additional 300-level courses | 6 Hours |
| Total Hours | 33 Hours |
Required Courses For The Minor Program
| Course | Hours |
| --- | --- |
| LALS 101 | 3 Hours |
| LALS 102 | 3 Hours |
| LALS 491 or 495 | 3 Hours |
| Two 200-level courses | 6 Hours |
| One 300-level course | 3 Hours |
| Total Hours | 18 Hours |
For more information, contact: