Student Highlight: Ana Martinez
Ana Martinez is a fourth year student at UIC, double majoring in Anthropology and Global Asian Studies with a minor in Latin American and Latino Studies. She is from the Albany Park area, and due to her exposure to the diversity present in the neighborhood, she's become attached to cultural and ethnic studies.
She currently a full-time intern at the Vietnamese Association of Illinois and sits on the Global Asian Studies Student Advisory Board. She is also involved in many student organizations here at UIC, including the Korean American Student Association.
After graduation, Ana hopes to travel to her family's village in Mexico as well as Taiwan and Hong Kong.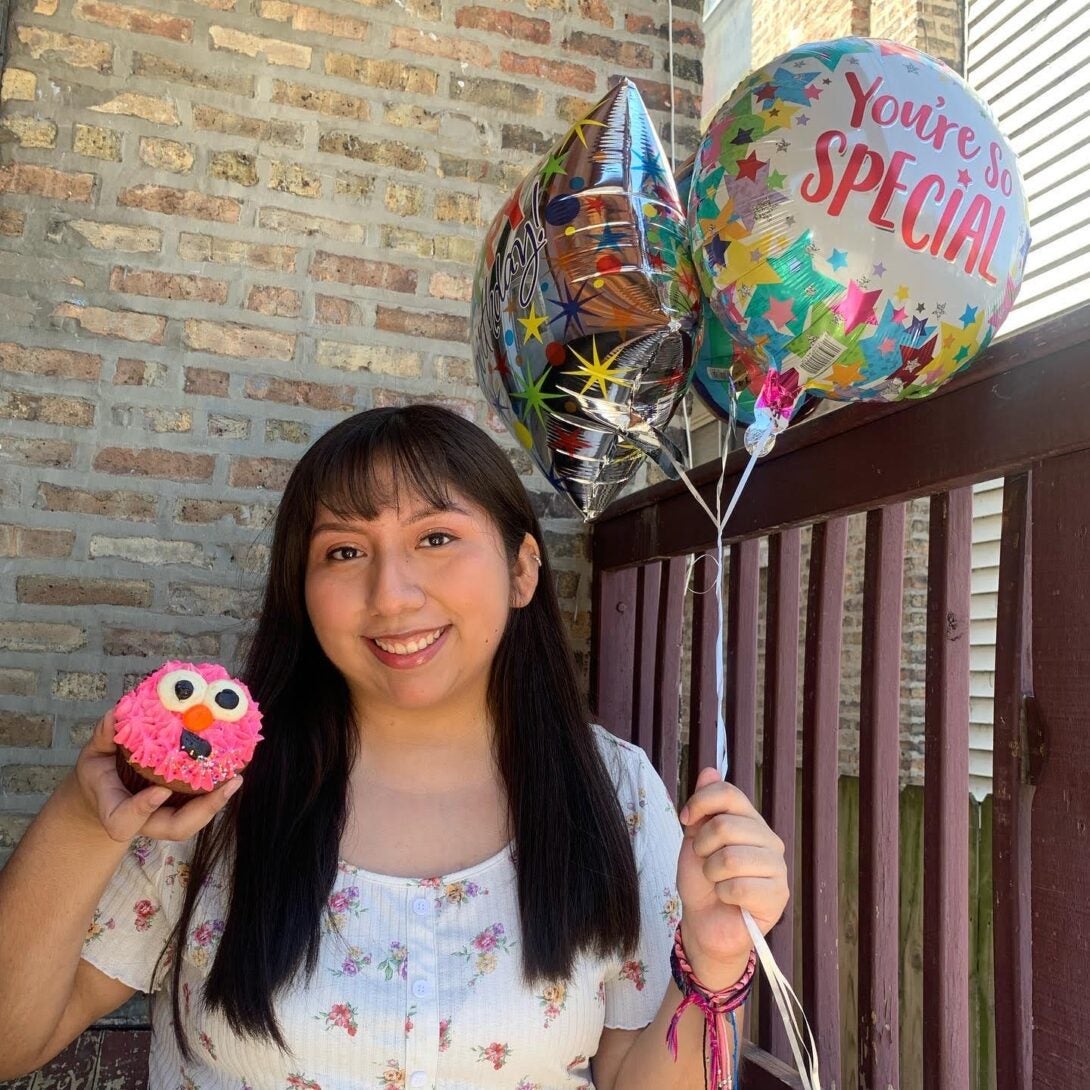 Why did you choose to major in Latin American and Latino Studies?

When I first entered UIC, I came in with a focus in Anthropology. Yet, I took a lot of LALS courses that overlapped with Anthropology, and I became interested ever since. I think within Anthropology, I was able to learn about different theories that helped me shape my view of the world. However, I felt like Anthropology didn't dive deep into the Latino community, and even if we did bring up a Latino community, it was more theoretical rather than having deeper conversations about the communities' personal experiences. Within LALS, I was able to learn about the community that shapes my identity, but also it was the first time that I was able to also criticize things that I found present within LALS. I think it's rare to communicate these concerns within academia, and I'm glad LALS allowed me to dive deeper within historical and social context that is often hidden away from us. I'd also like to thank my advisor Hideaki Noguchi for encouraging me to expand within my passion for LALS and helping me declare my major.
I think what I like most about LALS is that I'm able to connect with both my professors and classmates. I had really bad imposter syndrome going into UIC, so it was hard for me to engage in conversation during class. However, my first LALS course was LALS 102, and during class, we were expected to share with our partners our opinions on the lesson. I think that allowed me to talk more freely, and also my desk partner was always commenting back on any of the things I had to say. I think LALS was a safe environment for me to speak my mind, especially on matters like racism and politics that are usually avoided in a class setting.
What are your plans after graduation?
After graduation, I hope to take a break and travel if time is willing. I personally have plans on going back to my family's village back in Michoacan, Mexico. I haven't been there since 2017, and the pandemic had made it difficult to travel, especially since it's an indigenous village in a remote area. Besides going back to Mexico, I would love to travel to Asia, specifically to Taiwan and Hong Kong. After being a student for so long, I'd like to travel the world to learn things I wouldn't get in a classroom. I'd also like to practice a different language. I've picked up English, Spanish, and Korean over the years because of school, but for my own will, I would love to learn either Mandarin or Cantonese.
Is there an accomplishment that you're proud of?
I am currently a full-time intern at the
Vietnamese Association of Illinois
(VAI)! I was able to get this internship through UIC's Global Asian Studies program under Dr. Karen Su's guidance. At VAI, I am their community engagement intern, and I help out with their mutual aid program which consists of food distribution, community hangouts, social media management, and phone banking. It's honestly a lot of manual labor, but I always look forward to arriving to the office. One thing that I was able to accomplish for them was that I offered Spanish translated services, which encouraged more Spanish speaking individuals to arrive at VAI despite it being a Vietnamese based organization. One of the goals that VAI had was engaging more brown and black community members to arrive at VAI, and by offering a Spanish translator, more non-Vietnamese community members benefit from our services now. I was able to impress my supervisors and the VAI director enough to receive a stipend as well as continue my internship into the spring semester!
What do you enjoy doing outside of the classroom?
Outside of school, I'm quite the nerd. I have a sticker collecting hobby, and I have a whole sticker book that I dedicate my life to. I'm also a big fan of documentaries, I tend to binge watch them without realizing how much time has passed by. Another obsession of mine is watching dramas and novelas. I am specifically addicted to Chinese dramas, but recently I've been obsessed with Turkish series. I think I get my drama addiction from my mom, especially since she was the one who had us watching Spanish dubbed Korean dramas during dinner.
I am also involved in several student organizations! I am in the Korean American Student Association, and I am specifically in the Seoulful subunit. In Seoulful, we have members that sing popular Korean songs, and we also have presentations over our favorite songs. Despite it being a Korean music-based subunit, I usually talk about reggaeton, romances, and banda songs, and I was able to get my members hooked on the Latin genre. I am also constantly checking in with LARES, and honestly without LARES, I think that I would've had a hard time navigating through university. They've helped me out so much both financially and socially, and I'm very thankful that LARES made a space for me to talk to them with any concerns I have. I am also part of the Global Asian Studies Student Advisory Board, and I help out with promoting the GLAS program through various events and on social media. I will give a quick spoiler that something might happen with GLAS and another LAS department but stay tuned for the spring to find out!
Do you have any book, movie, or Chicago recommendations you would like to share?
I encourage UIC students to walk around Albany Park if they can! I don't mean to be biased, but I think the area offers some of the best food options in the city. I specifically recommend this Mexican restaurant called Torteria San Lenchito!!
Modified on January 26, 2023