Student Highlight: Michelle Correa
Michelle Correa is a fourth year student at UIC, majoring in Latin American and Latino Studies (LALS) with a concentration in Gender and Women's Studies. After graduation, she plans to travel to Thailand and Mexico, before returning to school to earn a Master's degree in Education.
Currently, she is an active member of the Mexican Students de Aztlán (MeSA).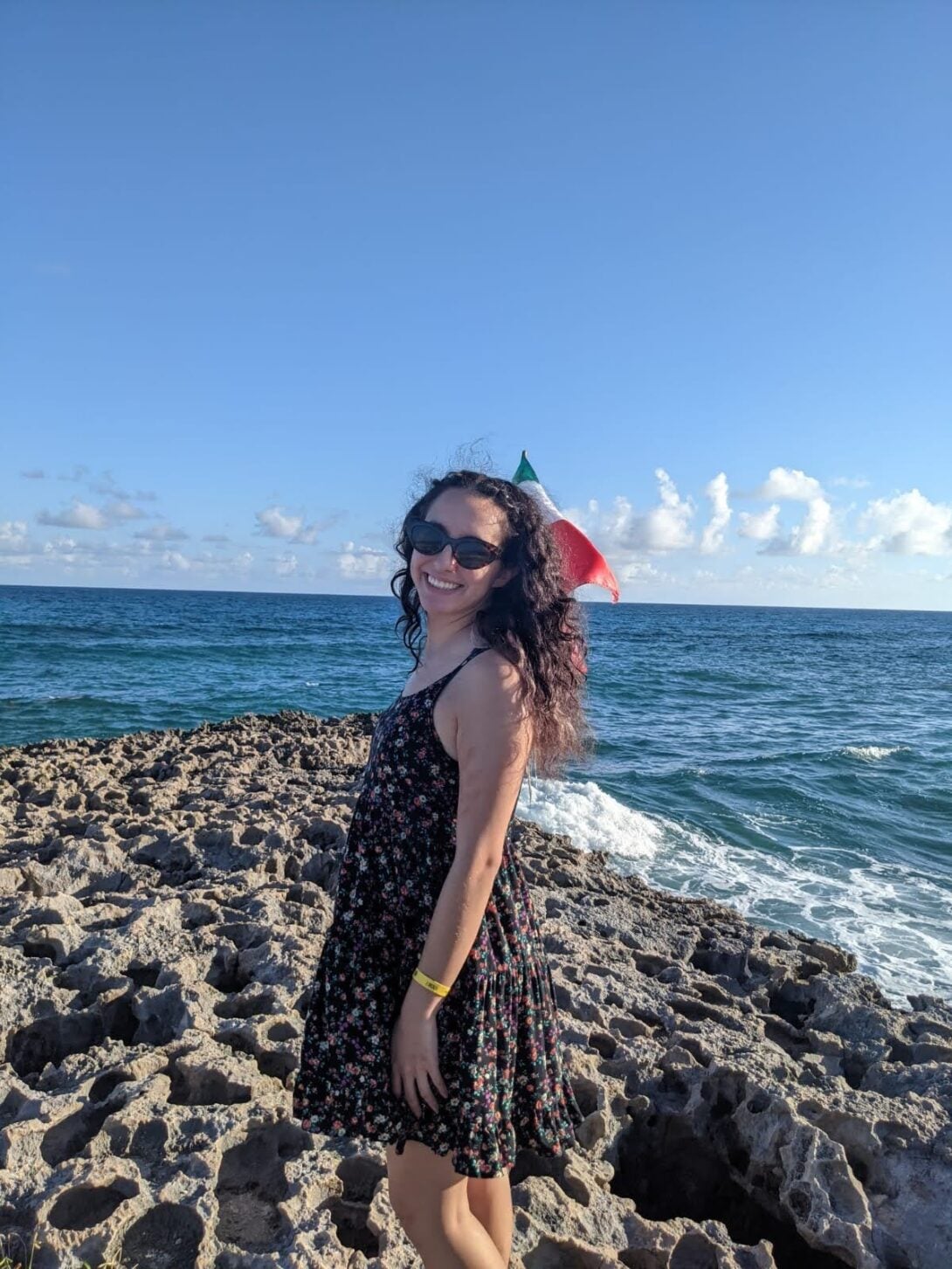 Why did you choose to major in Latin American and Latino Studies?

Before majoring in Latin American and Latino Studies I originally had a different major in mind and had a difficult time finding a major that suited me. I ended up with LALS because I felt a connection to the classes and their topics. It has been nice to feel represented in the classes I am taking. My favorite part of the major is how broad the class topics can be. I have been able to take so many interesting classes about historical periods of time that are relevant to me but also have been able to have amazing discussions with my classmates that have expanded my knowledge.
What I love about LALS is that I feel like the classes are for me, made for people like me to connect to. I took a single ethnic studies class in high school and had felt a connection to the material in a way I hadn't felt before. I didn't feel that type of representation again until I took LALS courses here at UIC. Part of the reason I made it my major is because I want to be able to take this knowledge with me throughout the rest of my life and continue to share it with others.
What are your plans after graduation?
Immediately after graduation, I plan to travel to Thailand as a graduation present to myself. I also want to go visit Mexico later in the summer and see my family there.
When the fall comes back around, I do plan to be in a master's program for Education so that I can continue to share the knowledge LALS courses have given me.
Is there an accomplishment that you're proud of?
I'm proud of consistently being on the Dean's list. Being able to balance school and work gets extremely difficult for me, but I am proud that I find ways to do so and keep my GPA high!
What do you enjoy doing outside of the classroom?
I work a lot outside of my classes, but I love my job as a swim instructor. I really like to swim and travel!
I also recently joined MeSA, the Mexican Students de Aztlán, and I've been very excited to be a part of that community and the events that they plan. The members are very nice and have been so welcoming.
Do you have any book, movie, or Chicago recommendations you would like to share?
I highly recommend a checking out the Pasta Bowl in Wicker Park! They have a pasta called Fettuccini al Diabolo, it's delicious and made with jalapenos.
Modified on January 26, 2023