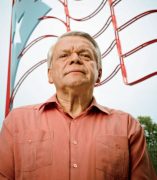 José E. López
Adjunct Lecturer
LALS
Contact
Address:
601 S Morgan St.
Office Phone:
Email:
Office Hours
Office Hours - Coming Soon - Fall 2022
| | | |
| --- | --- | --- |
| Sunday | | |
| Monday | | |
| Tuesday | | |
| Wednesday | | |
| Thursday | | |
| Friday | | |
| Saturday | | |
About
José E. López was born in 1949 in San Sebastián, Puerto Rico. In 1959, his family moved to Chicago as part of the massive Puerto Rican migration to the United States. He has written extensively on the political and social reality of Puerto Ricans in the United States while serving as Executive Director of The Puerto Rican Cultural Center Juan Antonio Corretjer in Chicago, which he co-founded in 1973, and he is an adjunct instructor at Northeastern Illinois University, Columbia College and the University of Illinois at Chicago.
In his role as educator/activist, he has been invited to speak at over 50 colleges and universities in the United States, Mexico, Canada, and Puerto Rico as well as in international forums such as the United Nations Decolonization Committee. For over 40 years, he has been a leading member of the Puerto Rican independence movement and is also the editor of "Puerto Rican Nationalism: A Reader". Presently, he is active in developing new/praxis/theory in community and social empowerment, particularly in the areas of educational reform through the Community as a Campus Initiative, and addressing health inequities through the building of a holistic community of wellness in Chicago's Greater Humboldt Park communities. He has served on various Boards including Bethany/Advocate Fund Board and presently on the Chicago Public Schools Latino Advisory Committee to CEO Barbara Byrd Bennett.
He is an important voice for policy and legislative reform working closely with the former Alderman Billy Ocasio, Alderman Roberto Maldonado, Cook County Commissioner Edwin Reyes, State Representative Cynthia Soto, State Senators William Delgado and Iris Martínez and Congressman Luis V. Gutiérrez. Over the years he has received many recognitions, including the Cook County Board of Commissioners 2009 Hispanic Heritage Award, the 2010 Health Award from Health and Medicine Policy Research Group, and the Chicago Cultural Alliance: 2014 Outstanding Community Leader Award.
Selected Publications
His written works have appeared in the following:
Matt Meyers (ed), We Have Not Been Moved (2012)
Joy James (ed), States of Confinement (1999)
Elihu Rosenblatt (ed), Criminal Injustice: Confronting the Prison Crisis (1998)
Meredith Minkler, Community Organizing and Community Building for Health and Welfare (2012) Steve Whitman, et, al, Urban Health (2012)